What is PATH?
Peace Advocates for Truth, Healing & Justice (PATH) was formally organized in 2002, pioneering in its focus on human rights violations by a non-state armed group. Composed of torture survivors, families, relatives and friends of victims missing or executed during the anti-infiltration campaigns within the Communist Party of the Philippines-New People's Army (CPP-NPA) in the 1980s, PATH seeks truth and justice from the CPP-NPA and other Left blocs involved in the anti-infiltration campaigns. PATH believes that all non-state armed groups, including those not from the Left movement, should observe human rights in the conduct of their resistance against the State. Ultimately, PATH holds the State accountable as well for the purges, and for military atrocities during martial law and throughout successive administrations.
Goals & Objectives
PATH's goals and objectives are as follows:
1. Complete the documents of the cases of all victims during the purges and all those involved.
2. Organize a national community of human rights defenders and advocates composed of survivors, families, relatives and friends of victims during the purges.
3. Facilitate the healing of survivors as well as the families, relatives and friends of purge victims.
4. Conduct exhumations so that victims are given due respect and proper burial.
5. Conduct a comprehensive advocacy work. Its main components will be public information and campaign, solidarity-building and lobbying at the local, national and international levels.
6. Deepen and popularize the culture of human rights through artistic and popular education, productions and other cultural endeavors.
7. Come up with case studies of country experiences on the setting up of Truth and Justice Commissions and strive for the creation of a Truth and Justice Commission in the country together with other human rights organizations and individual human rights advocates.
7 Committees
Research & Documentation. Documents stories and produces a database of victims in aid of locating burial sites; conducts research to surface facts and circumstances of the purges; publishes materials as tools for justice campaigns; ensures confidentiality and security of records and files.
Recovery of Victims' Remains. In cooperation with the victims' kin, locates gravesites, retrieves the remains and arranges their proper burial; mobilizes the services of forensic experts and other professionals; initiates dialogues with the victims' families as well as with perpetrators.
Counseling & Therapy. Facilitates healing sessions that address the long-term trauma of surivivors and victims families; mobilizes professionals in the fields of psychology and psychiatry; builds support groups for victims and their families towards eventual closure.
Communications & Popular Education. Develops education programs, including theoretical materials and tools for reflection, that revolve around human rights and respect for human dignity; holds commemoration activities and builds memorials for the victims; develops external communications through publications and mass media.
Legal & Security. Leads in the initiation and pursuance of legal actions for victims; assist in the handling and protection of material evidence in coordination with the RVR Committee; conducts research on the possibilities of a Truth Commission; studies the implications of PATH's work on the peace negotiations between the Government of the Republic of the Philippines (GRP) and the CPP-NPA-NDF; and ensures lines with established institutions that will help strengthen PATH;
Arts & Culture. Produces musical compositions, literary works, plays, video documentaries, films, and other cultural works from the stories of survivors and victims.
Organizing & Advocacy. Reaches out to survivors and victims' families in different regions and encourages solidarity in their journey towards justice and healing.
Comments
SPAN

T'BAK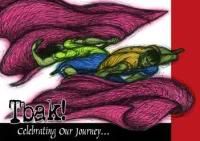 Visitors
Free Web Counter
Wednesday, September 27, 2006
Red purge victims kin find partial closure
Exhumed from unmarked grave in Cebu
By Luz Rimban
Inquirer
Last updated 04:21am (Mla time) 09/27/2006
Published on Page A1 of the September 27, 2006 issue of the Philippine Daily Inquirer
CONSOLACION Aniasco Niduelan somehow knew she would find her sister in Cebu.
Several times in the past 20 years, Aling Cion, as she is called, saved whatever she could from her pay as a street sweeper and bought passage to Cebu. She would get off at the pier.
But with no idea where to look, she simply wandered around the waterfront for hours, scanning faces in the crowd and hoping one of them would be that of her younger sister, Luz Aniasco Laguna.
Luz and her husband, Herculano Laguna, had been labor organizers in Davao in the early 1980s.
They went to Manila for a visit in 1984, telling relatives they were on their way to new jobs in Mandaue, Cebu.
Aling Cions last contact with the couple was when she saw them off at Manilas North Harbor as they prepared to board the vessel with their then 3-year-old son, Herlo.
Aling Cion, now 61, has since been searching for the Laguna family. Her search finally came to an end earlier this month when she witnessed the exhumation of what were believed to be the remains of Luz and Herculano Laguna.
Their unmarked graves were some 50 meters from each other in the mountains of Barangay Bonbon in Cebu City. Apparently, they were victims of the purge within the Communist Party of the Philippines (CPP) in 1985.
When the couple were taken and killed, no arrangements were made for their son Herlo, who was left in the care of their laundrywoman.
Although he grew up with an impoverished squatter family in Mandaue, Herlo earned athletic scholarships and was about to graduate with a degree in education when he was shot to death in a fraternity war last year. He met his end just like his parents -- the object of a senseless and irrational rage.
Luz and Herculano Laguna were among thousands of cadres and members of the underground movement suspected of being "deep penetration agents" (DPAs) of the military. In a series of purges in the 1980s, the suspected DPAs were arrested and detained. Many were tortured, a practice supposedly forbidden in the communist movement. Hundreds, if not thousands, were executed.
The CPP, which is waging a "peoples war," Asias longest communist insurgency, later admitted the purges were grievous mistakes and vowed never again to commit them. But by then, many had died and the children left behind, a number of them, forgotten.
Trade union cadres
Those who knew them say the Laguna couple belonged to a group of 13 trade union cadres who in 1984 had been transferred to Cebu from Mindanao, which was then in the throes of an anti-DPA campaign called Kampanyang Ahos. (Ahos is Cebuano for garlic, which in Philippine folklore is a potent weapon in warding off aswang [witch or viscera sucker]).
Suspicion fell on the 13 who were then executed around the same time. The remains of only five of the 13 have so far been exhumed and recovered.
"I pity them. They were only fighting for change in our society," said a tearful Aling Cion who, with her sister Lita Longanilla, spent a week in a campsite in Bonbon, waiting as forensic experts carefully retrieved every shard of bone from the unmarked graves.
Forensic anthropologist Jerome Bailen presided over the exhumation, making sure his team recovered every bit of detail needed to reconstruct what he called a "forensic narrative" that would reveal how the Laguna couple died.
"We have to individualize what we are doing. These are not mass graves exhumed like kamote (sweet potato) diggings, and laid down on anything helter-skelter. We need all the information to build up a case," said Bailen, a professor at the University of the Philippines.
Healing and justice
The exhumation was organized by the Peace Advocates for Truth, Healing and Justice (PATH), itself composed mainly of former members of the communist movement who were arrested and tortured during the purges.
PATH chair Gil Navarro said his groups work was different from the exhumations being done by the military, which has its own agenda.
PATHs main objective is to "look for and identify the remains of those executed in the purges and return them to relatives still searching up to now," Navarro said. Through informants, PATH locates the sites where purge victims are believed to be buried—a complicated, risky and tedious task.
Come clean
PATH wants the CPP to once and for all come clean on what happened, reveal exactly how many people were arrested and killed, and help in exhuming and retrieving the remains. But such a demand would not be easy to meet.
As far as the Left is concerned, the purges are a thing of the past, errors for which the CPP has already apologized and atoned for.
"What I know is that for the most part, the purges were declared to be errors because torture was used. Torture is prohibited in the movement. So what happened is that there were victims who were actually innocent," said Representative Satur Ocampo, former spokesperson of the National Democratic Front and now Bayan Muna party-list representative.
Paranoia
Ocampo added that the CPP Politburo resolved in the late 1980s to reach out to the victims and their families, apologize and offer compensation. Ocampo, however, could not say for certain exactly how many victims were covered by this act of contrition.
It is difficult to account for everyone who died when the CPP cleansed its ranks of suspected spies. For one, many were known only by assumed names or aliases.
In other cases, said human rights advocate Ramon Casiple, the executioners themselves became victims as paranoia spread and suspicion implicated even those who were doing the purging.
More than anything else, the use of torture was the major error during the purge. Ocampo, himself heavily tortured by the military in the 1970s, knows that information obtained through torture is unreliable. Yet the CPP used it to extract information from suspected spies.
"The logic of self-implication and the pressure to implicate others were the reasons so many were arrested and investigated during the purge. It was done to ease the pain of torture and many innocent comrades were implicated," Ocampo said.
Polka dot blouse
More than 20 years later, the signs of torture were still evident on the remains of Luz Aniasco Laguna. Aling Cion fainted at the sight: Hands tied behind Luzs back, ankle and wrist bones bound with blue nylon rope, a strip of denim cloth positioned somewhere near her mouth and neck and, worse, an 18-kilo boulder over her cracked skull.
Aling Cion said she recognized her sister Luz: She knew so well the polka dot blouse that covered Luzs remains. That blouse, now faded, had a gash apparently made by a bladed weapon over her left breast. Aling Cions physical description of Luz also matched what the forensic experts were able to reconstruct.
But it was a different story altogether for what were believed to be the remains of Herculano, known to friends as Lando or Lani. Bailen and company had no physical description of him or any photos available, making the process of reconstruction and verification more difficult.
Hope
For now, Aling Cion has no choice but to wait as Bailens team finishes its analysis before scheduling a proper wake and burial for her sister and brother-in-law.
Despite the pain, however, Aling Cion took home with her one piece of good news from Cebu. Although Luz, Herculano and Herlo are gone, their line continues with 10-month-old Aaron Heaven, the boy Herlo sired before he was shot in March 2005. Aling Cion can only hope that Aaron Heaven will be spared the tragic fate that befell his father and grandparents.
from ---->
CLICK ME
posted by PATH @ 9/27/2006 03:45:00 PM

Tuesday, September 26, 2006
Mass grave uncovered in Cebu City village
A suspected mass grave of victims of New People's Army (NPA) atrocities over two decades ago was uncovered in a remote village in Bonbon, Cebu City.
A team of forensic experts from the University of the Philippines led by Professor Jerome Bailen has been in the area since Sunday to exhume the bodies.
They were led into the mass grave by a former NPA member, now 35, who claimed that he was only 12 when he witnessed the alleged murder and mass burial of at least five alleged victims of the NPA.
The four-man forensic panel led by Bailen was tapped by Peace Advocates for Justice, Truth and Healing (Path), a non-government organization, to exhume the bodies of the suspected deep penetration agents (DPAs) who were allegedly killed and buried in Sitio Amaga, Barangay Bonbon.
Bailen is accompanied by Dr. Ben Molino, forensic consultant; lawyer Erwin Serfe, medico-legal officer and Dr. Anastacio Rosete, a forensic dentist.
Gil Navarro, the organization's head, said Monday they were hopeful that they could exhume at least five remains based on the account of a former rebel.
Navarro said it was their second time to exhume remains of suspected DPAs after a successful discovery of a mass grave in Barangay Pamutan, a mountain barangay in Cebu City, in November last year.
On Sunday, Bailen and his team walked for at least three hours from the main road to reach Sitio Amaga. The exhumation of the bodies that were buried hundred meters away from each other could take about three to four days, Bailen said.
He said they hoped to exhume the remains of Luz Aniasco Laguna, a native of Ormoc City, and her husband, Herculano, a labor organizer.
The couple was declared missing in 1985, Bailen said. /Inquirer
posted by PATH @ 9/26/2006 11:46:00 AM

Weng Libre
His hand rubbed his chin frantically as we set up the mic and camera, now & then throwing me a suspicious glance. I stumbled upon Weng's life story over dinner with friends, journalists Earl Parreno & his brother Lyle, erstwhile activist turned Presidential Special Affairs ASEC Danny Consumido, ABS Correspondent Melo Del Prado and Henry. We all gasped when Earl described the day Weng's parents were exhumed from their common grave. They were tortured and buried alive by fellow communist party cadres during an anti-infiltration campaign in the mid-80s. Weng was only 5-yrs old when it happened. His parents' remains were exhumed only last November. Even now, he says, he can't bear to look at pictures or video of the exhumation in all its graphic detail: his dad's arms embracing his mom as if comforting her; his mom's neck apparently broke from God knows what kind of torture she went through; pieces of nylon underwear still wrapped around their skeletal remains.
Weng admitted growing up distrusting everyone. It took me almost a month to convince him to agree to an interview. This was going to be hot copy, I knew, especially in light of the killings of leftist leaders in recent months. He now lives in Davao but was in Manila this month for an activists' seminar/workshop. The afternoon before he was to fly back to Davao, Bobby Garcia called to inform me that Weng was ready for an interview. There was no time to book a crew; Ces agreed to shoot, I was hesitant to drive around unfamiliar territory so we took a cab. I told Ces to get me some tight shots when Weng showed emotion… around 15 minutes into the interview, I said.
In the first 12 minutes or so, I just let him talk about what it was like growing up with relatives ---cruel ones--- all the while wondering what happened to his folks. He was wearing his philosophical hat as he spoke, constantly smiling at me; he wouldn't show any emotion... and I was skirting the issue of the exhumation. Then I pulled the trigger.
"The last time you saw your parents alive... you still remember that night?"
"Yes, vividly."
"The next time you saw them…" I couldn't summon the right phrase. "…how do these two images, 20 years apart, sit side-by-side in your mind now?"
He started to cry. On the 16th minute!! I couldn't speak further; I didn't wanna press on. I just held his hand quietly. What now, I thought, I have a great story, got my soundbite, the desired emotional reaction. Do I run away with my story --his tragic story-- leaving him hurting after I wielded the dagger, then pretend that everything's alright with the world? Can anyone ever make it right for Weng? God's grace, yes! I wrote down Weng's case in my prayer petition the following Sunday. Only then did I know he's gonna be fine :-)
from--->
click me
watch the video --->
CLICK ME
posted by PATH @ 9/26/2006 11:33:00 AM

Fast to quit, but too fast to join
Monday, July 26, 2004
(SF Chronicle)
Robert Francis Garcia
Jay Leno threw a signature potshot at the Philippine government's response
to the Angelo dela Cruz crisis: A new world record was set on the 100-
meter dash, he said, by Filipino troops fleeing Iraq.
It may not be the most ingenious barb, though some were tickled pink. I
myself, being a junkie for crass comedy and wicked witticism, was tempted
to deliver a repartee about how the troops actually hit the finish line
first by sticking out their chin. But that's being petty, and I might be
accused of being a "lookist."
Many Filipinos did not laugh at Leno's ribbing -- some because they took
offense, others because his tirade was in fact an unwitting compliment,
one that was, on the other hand, undeserved. Many other members of the
"coalition of the willing" ran away faster.
But the core question still is whether to stay or not, whatever the
incidentals. The thing is, the Philippines should not have found itself in
the mess that was Iraq had it not been too quick in throwing its support
to this American-sponsored race and having our troops sprint into the
game. Now most everyone agrees that the world would be a much safer arena
if Australia, the United Kingdom and America itself followed our lead and
ran out of Iraq as quickly as they broke in.
More than two weeks ago, while on a brief trip to the United States, I
took the most proletarian mode of travel from San Francisco to Seattle:
the Greyhound bus, where one shares seats with the most interesting (and
sometimes chilling) of characters. Near me was a U.S. Army trooper,
looking languid and dazed, not unlike those war-shocked Vietnam veterans
we often see in films. He told me how he appreciates dozing off on the
bus, for he did not have the luxury of having a normal sleep during his
eight months in Iraq. There was mortar fire every day, and his friends
dropped like chickens in front of his eyes. He also got to fire his M-16
every now and then and hit a few warm bodies. Undeniably the whole
experience was a complete trauma for him and his family, though he
probably never realized how Iraqis managed to sleep in those days as well,
and how they felt when their friends, sons and daughters perished in smoke
like ants being fumigated.
I asked him what he thought of the war, and he said, matter-of-factly,
that he thinks Osama bin Laden and George W. Bush should both be hanged.
"War is ugly, man," he said. Images of explosion, blood and chains
suddenly flashed in my head, thus I replied: "So I heard."
The shell-shocked anonymous trooper then looked me in the eye and said:
"Frankly, there is no conceivable force in the world that would ever make
me go back there again."
That was the randomly met, average American soldier for you, Mr. Leno.
His is a wave of sentiment rolling all over the United States. I have not
watched Michael Moore's "Fahrenheit 9/11," but I have seen how people
within and outside America flock to these explicitly anti-war pieces in
droves. I have seen the Abu Ghraib photos and the grisly Nick Berg video
and realized that the utter revulsion I feel against this war is now
becoming universally shared.
Many Philippine government officials reacted negatively to Jay Leno's
wisecrack, maintaining that it is unfair to say that our soldiers are
cowards. I agree. We can say a lot of things about our military, but it is
definitely not lacking in courage. On the contrary, we probably suffer
from them having too much of it. The same goes for their adversaries.
Our biggest problem, really, is that the warriors in our midst are much
too fearless. If soldiers and rebels can be even a little less brave,
perhaps they will have second thoughts before pulling the trigger. Perhaps
there would be fewer gunfights, air strikes, bombings, assassinations and
beheadings and less willingness to go to the wilderness or far-flung
deserts to partake in wars decided and designed in the comfort and
security of sanitized rooms by "dauntless" leaders within and outside of
government.
Among warmongers, a subtraction of courage can be a good thing. It may be
a less glorious path to peace, but our blessings are too few and far
between. So let us just try and run for it.
Robert Francis Garcia is chairman of Peace Advocates for Truth, Justice
and Healing, a human-rights group based in the Philippines, and the author
of "To Suffer Thy Comrades: How the Revolution Decimated its Own" (Anvil
Publishing, 2001). He also sits on the Board of Amnesty International
Pilipinas.
posted by PATH @ 9/26/2006 09:56:00 AM

Wednesday, September 20, 2006
Comrades, Esperon and the Melo Commission
I am trying to understand why AFP Chief of Staff General Hermogenes Esperon submitted my book, To Suffer thy Comrades, as evidence to the Melo Commission. Along with Rocamora's and Jalandoni's book, it supposedly "supported the military contention that it was the CPP-NPA that were behind the (political) killings" over the past five years.
My book was published in 2001, and it chronicled the CPP's internal violence in the 1980s, under which I myself suffered. It cannot possibly cover events after it was launched, unless I am gifted with prescience.
But obviously the logic has to do with establishing a pattern, i.e. the CPP-NPA demonstrated the capacity for brutality before, it is not impossible to imagine that they can still do it now. Perhaps. But then, we really need to give credit (or debit) where it is due. One has killed before, it doesn't necessarily follow that he did it again thereafter. It only remains in the possible, even probable. And for one to be sure, what we need is a credible probe.
Furthermore, the problem with all this is that we have a case where the pot and the pan are both calling each other black and greasy. The AFP and the CPP-NPA hold dismal human rights records, thus when one squeaks about violations, the other can easily squawk: "Look who's talking!" There is a credibility problem here. Do we choose between the lesser killer?
As the polarization and antagonism between both parties continue, along with the body count, we at PATH affirm all the more our neutrality; faithful only to universal human rights ideals and partial only to truth and justice. We continue to call for an independent investigation, one that would look into both State and non-State perpetrated violations. The UN, the International Committee of the Red Cross, and other international authorities should play a role.
When the pot and the pan paint each other black, it's time for the kusinero to step in and scrub them both clean.
Bobby Garcia
----------------
Reds killed over 1,200, Esperon testifies
By Fe Zamora
Inquirer
Posted date: September 19, 2006
ARMED FORCES Chief of Staff General Hermogenes Esperon yesterday told an investigative commission that communist guerrillas had murdered more than 1,200 people over the past five years, most of them civilians.
Testifying before the commission headed by retired Supreme Court Associate Justice Jose Melo, Esperon sought to deflect accusations that the security services were responsible for the surge in assassinations of leftist figures and journalists.
Leftist groups have blamed the security services for the murders.
Guerrillas of the New People's Army (NPA), the armed wing of the Communist Party of the Philippines (CPP), killed 843 civilians and 384 soldiers or police officers in 1,130 attacks between January 2000 and May 2006, Esperon said.
"It was listed in our records that there were 384 (military and police) and 843 civilians (who) were slain and these were victims of liquidation by the CPP-NPA," Esperon said.
Esperon submitted a copy of Oplan Bushfire, reportedly a CPP document on a plan to purge the organization of suspected infiltrators.
He also turned over three books, "Breaking Through" by Joel Rocamora, "To Suffer Thy Comrades" by Robert Francis Garcia and "The Philippine Revolutionary Movement" by Luis Jalandoni of the communist-led National Democratic Front.
Esperon said the books supported the military contention that it was the CPP-NPA that were behind the killings.
The commission is principally looking into the murders of 118 members of the left-wing party-list group Bayan Muna since President Gloria Macapagal-Arroyo came to power in 2001.
Human rights groups estimate that in all, more than 700 people have been murdered by the security services since 2001, including lawyers, human rights workers, trade unionists and journalists. The Inquirer lists 250 assassinations.
Some of the killings have been blamed on units under Major General Jovito Palparan, who commanded the 7th Infantry Division before he retired last week.
Informal probe
Esperon testified that the AFP conducted an informal probe of the allegations against Palparan, who has yet to testify at the inquiry.
"We found nothing that could be attributed to him," he said.
To subject Palparan to an investigation would have distracted him from his duties battling the insurgents in Central Luzon, Esperon said. "That would be counterproductive to us."
He said there was also the "matter of timing," noting that Malacañang had already created the Philippine National Police Task Force Usig, the predecessor of the Melo Commission.
Coming up with a separate investigation "would be muddling" the probe conducted by Usig. "It would also not look good for us to be investigating ourselves," Esperon said.
On his second appearance before the Melo Commission, Esperon continued to defend Palparan, called the "butcher" by leftists. Palparan is scheduled to testify at the Melo Commission today.
Accusations only in media
Esperon's security aides tried to stop Bayan Muna public information staffer Gian Paolo Oliveros and three others from observing the proceedings. But Melo said the hearings were open to the public.
Esperon maintained that all the accusations against Palparan were only made in the media.
"It's easy to make accusations left and right," he said, stressing that so far, none of those who complained in the media had formally filed a complaint against Palparan.
Commission counsel Rogelio Vinluan confronted Esperon with the TF Usig report that of the 110 killings already investigated, six victims were killed by soldiers, 10 deaths were "linked" to the AFP, and 78 cases were still being investigated.
Esperon said the Armed Forces would look into the report.
Vinluan also took note of a column in the Inquirer by Amando Doronila about Palparan's "reign of terror" in Central Luzon and the "inexplicable rise in the number of killings" wherever the general was assigned.
'Knowing the Enemy'
"It was Mr. Doronila's opinion. I don't know if there was enough data presented," Esperon said. He said the casualties could have been the result of the "many encounters" reported in the areas where Palparan was assigned.
Esperon also downplayed the military's PowerPoint presentation, "Knowing the Enemy," which listed 32 progressive organizations, among them Bayan Muna, Sanlakas, National Union of Journalists of the Philippines, Philippine Center for Investigative Journalism and the Catholic Bishops Conference of the Philippines as "communist fronts." Many of the victims of the killings were members of Bayan Muna.
"'Knowing the Enemy' is a common lecture, a common module to get to know the enemy. It is used in classrooms and offered in different schools but not exactly with the same content," Esperon explained.
When Vinluan suggested that "correcting" the impression that Bayan Muna and other leftist groups were "communist fronts" could stop the killings, Esperon said Bayan Muna party-list Rep. Satur Ocampo should also "renounce his membership" in the CPP-NPA-NDF.
Ocampo, who was detained during martial law, served as spokesperson of the NDF during peace talks with the newly installed Aquino administration in 1986.
posted by PATH @ 9/20/2006 08:14:00 PM

Tuesday, September 19, 2006
on the 2nd exhumation
This week on Probe
FORENSIC ANTHROPOLOGY, TORTURE, MURDER
And you thought it only happens in the movies. This Wednesday, PROBE will keep viewers at the edge of their seats as they join the journey of Cion and Estelita, two sisters who are in search for Luz, their sister who has been missing for the past 20 years.
In the 1980s, the New People's Army purged its ranks of suspected deep penetration agents or DPAs. At the end of the almost ten-year "cleansing," the Central Committee of the Communist Party of the Philippines (CPP)-NPA realized the error of its ways and released those in captivity. By then, thousands had already been sentenced to death without due process, had been brutally tortured and killed, and dumped in unmarked graves all over the country. While the CPP-NPA eventually admitted that they were wrong, they neglected to give the martyrs proper burial and to inform their families of the truth.
Probe tells the story of Cebu 13 – thirteen labor organizers who were active in the movement, suspected to be DPAs, and were executed in a span of a few months in 1985.
With the help of PATH, an NGO dedicated to returning these martyrs to their families, the two sisters fly to Cebu, make the perilous trek over two mountains to recover the remains of Luz and Lando, their sister and her husband. With the help of a team of forensic anthropologists, they discover what could have happened in the final moments in Luz' and Lando's lives.
Apart from all that, the two sisters are also on a mission to find Luz's son, who was entrusted to a NPA sympathizer 20 years ago. This nephew should be all grown-up by now and possibly ignorant of what fate befell his parents.
Luz and Lando, the sisters, the son: all are victims of a senseless killing spree that happened two decades ago. Will this be a reunion for the family? Join them in their journey this Wednesday, September 20, at 11 p.m. on ABS-CBN.
source--->
Click me
posted by PATH @ 9/19/2006 02:34:00 PM

About Me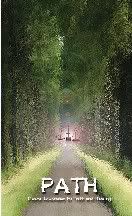 Name: PATH
Home: Quezon City, Philippines
About Me:
See my complete profile
Where to send your donations and order the book
Peace Advocates for Truth, Healing and Justice (PATH) 45 Matimtiman St., cor. Magiting St., Teachers' Village East Quezon City 1101, Philippines Tel. No: (632) 921-8049 Telefax: (632) 926-2893
You can also donate to PATH by clicking on the ads below
The book about the CPP-NPA Purges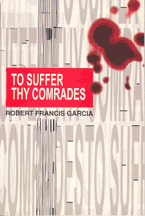 "Bobby Garcia provides a riveting account of the Communist Party of the Philippines' "killing fields" and situates it within the context of a revolutionary movement that was nobly motivated but also tragically flawed. To Suffer Thy Comrades goes beyond Garcia's narrative of his and other survivors' harrowing experiences and explains why the purges took place, how both torturers and victims coped and made sense of their plight, and how they survived in the aftermath of the purge. The book sheds light on the darkest and deepest secrets of the revolutionary movement and provides insights that are useful now that the communists are negotiating peace with the government" - SHEILA CORONEL, Philippine Center for Investigative Journalism
"...Bobby Garcia had the courage to write about the 'killing fields' despite some people's efforts to dissuade him. Bobby was one of its victims -- he was 21 when his entire future was nearly taken away from him -- who was lucky enough to survive. And who is even luckier to retain a huge sense of humor and equanimity, even when talking about his ordeal, at least with friends. His book is called "To Suffer Thy Comrades"...It is certainly not something that will set your mind at rest. But read it anyway. Its virtue is to be found in that biblical observation, 'The truth shall set you free.' - CONRADO DE QUIROS, Philippine Daily Inquirer
Previous Post
Archives
Related Links About The CPP-NPA Purges
Fellow Travellers
The Lighter side of PATH
Good Reads
Subscribe to PATH






links to other sites
STATS